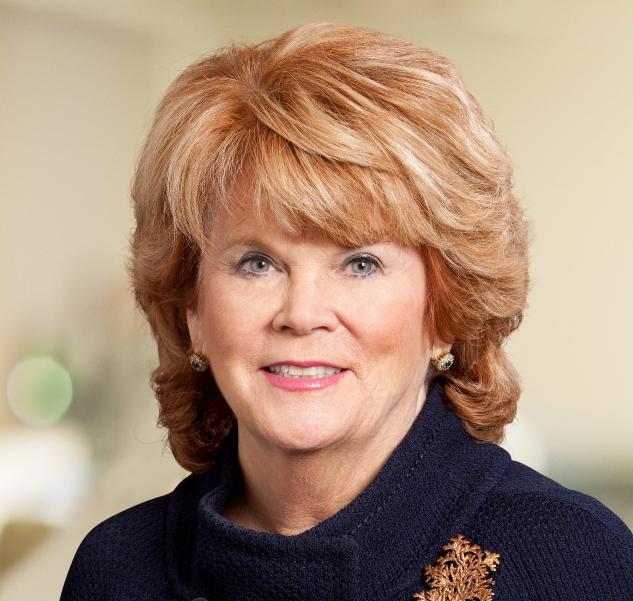 Molly D. Shepard | MS | MSM
Founder & CEO
mshepard@the-leaders-edge.com
(610) 955-5452
Linkedin
Career
Current The Leader's Edge
Passt Chairman Of Emeritus
Awards & Certifications
Institute For Women's Health & Leadership At Drexel
Woman Of Spirit Award (Multiple Sclerosis Society)
Alice Paul Equality Award
Brava! Achievement Award
Molly D. Shepard is Founder & Chief Executive Officer of The Leader's Edge, a company dedicated to the advancement of executive and high-potential leaders. Molly has more than 30 years of experience in career counseling, leadership development, executive coaching and executive search. Through her leadership as Chairman, President and Co-founder of Manchester Inc., one of the world's largest career development consulting firms, she helped thousands of people a year transition and reach their potential as leaders under her guidance.
Molly has served as co-chair for Women Against MS for the past five years and is a member of the Board of Directors for the National Multiple Sclerosis Society's Greater Delaware Chapter. Molly is Chairman Emeritus of the Women's Initiative for the United Way of Southeastern PA where she was the founder of Women United. She is also: Chairman Emeritus of WHYY Inc., President Emeritus of the Pennsylvania Women's Forum and is a member of the Board of Directors of the Greater Philadelphia Chamber of Commerce. Molly has previously served as a member of the Boards of Directors for: keystone Financial Inc., Keystone Bank N.A., Rosemont College, Liberty Savings Bank, a subsidiary of Equipmark Corporation, the Kimmel Center, the University of Pennsylvania Graduate School of Education Board of Overseers, and the World Affairs Council of Philadelphia.
Molly is frequently recognized for her outstanding commitment to the community. Her numerous accolades include: Woman One Award (Institute For Women's Health & Leadership at Drexel); Woman Of Spirit Award (Multiple Sclerosis Society); Alice Paul Equality Award (given to visionary leaders who are dedicated to breaking barriers); Brava! Achievement Award (Smart CEO Magazine); Women Caring About What Matters Award (United Way); and The Paradigm Award (GPCC). Molly is also an author of four books including The Bully-Proof Workplace: Essential Strategies, Tips And Scripts for Dealing with the Office Sociopath, written in partnership with Peter Dean (2017). Her other works include: Breaking Into The Boys' Club (2nd Edition In 2016) focused on the roadblocks that keep women from reaching the top of the corporate ladder; Preparing For Your Prime Time (2012) a guide for women boomers to help them prepare for a fulfilling retirement; and Stop Whining and Start Winning (2005). In addition, she was contributing author to The Coachable Leader: What Future Executives Need to know Today (2012).
Molly is often tapped as a keynote speaker and moderator given her expertise and reputation as a thought leader in the field of leadership development and has spoken on the topics of strategic networking, executive impact and presence, workplace bullying and women's initiatives. Molly holds a B.A. from Wheaton College, a Masters Degree in Psychological Services and Counseling from the University of Pennsylvania, a MSM in Leadership from The American College, and in May 2006 received an Honorary Doctorate of Humanities from West Chester University. In 2009 she received certification as an Internationally Certified Career Management Fellow (CMF) with ICC International.