My Personal Leadership Formula – Show up, Speak up, and Follow-up!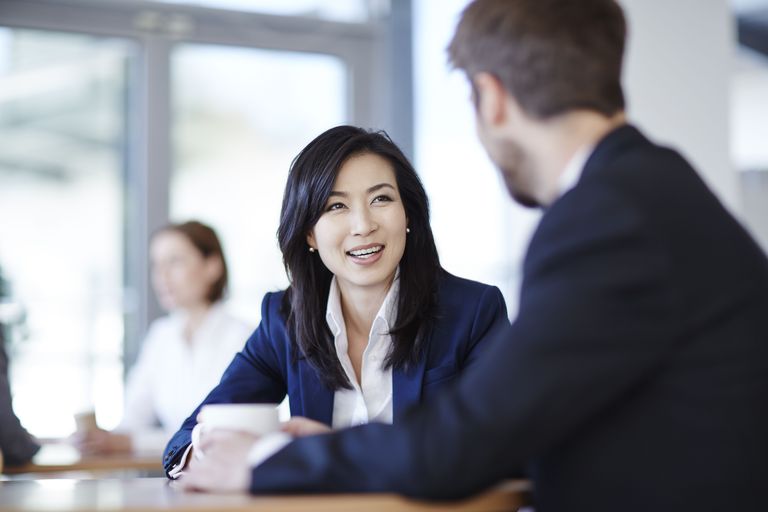 I attended a Speed Mentoring program run by the PoWer of Professional Women (PoWer) where I served as a Mentor for roundtable discussions on Leader Effectiveness. I was asked by a bright young professional to define what drives me as I get up each morning and begin my day as a leadership and business development professional. I was delighted to be asked this, as I feel strongly about the answer – one I often share with others informally, and more formally as an executive at The Leader's Edge. It is a philosophy (we can call it a "formula,") that I utilize each day.
This philosophy has led to many successful personal and professional relationships and I have added them to two other personal adages which I have embraced throughout my career: knowledge is power and networking is critical.
SHOW UP, SPEAK UP, AND FOLLOW-UP are three behaviors which I consider to significantly differentiate the people who may initially stand out from those who truly DO stand out. This thought process came about as a result of observations I made as I held various leadership roles. The following are thoughts regarding each behavior, and it is demonstrating all of these behaviors which comprise the formula for the "secret sauce."
SHOW UP
When running leadership development programs and workshops I often discuss the importance of stepping outside of the standard job requirements. Despite the demands of work and family, choosing to attend a conference, business and / or network meeting will help you excel. I have always gained at least one key take away from any "extracurricular" activity. This may be language that I integrate into conversations which could be of interest to people I work with, a new contact, information and/or research which are of value to the business and to those I speak with. Bill Strahan, Comcast's Executive Vice-President for Human Resources stated at a recent PoWer event that they seek to hire professionals who have a "thirst for knowledge." Ask yourself: what are you doing to demonstrate that you are rounding out your knowledge base by meeting new people to build additional relationships, learning by actively listening, asking questions, and sharing what you know as a result of showing up?
SPEAK UP
You are at the table, in a role, at a meeting, for a reason. Madeleine Albright shared that when she was the first female US ambassador to the United Nations many years ago she was intimidated, and didn't speak up. However she realized that if she did not speak up she would not be representing the US. If you are invited to a meeting, it is expected that you will have information, share a perspective, represent the team. Particularly as a woman, if you are in the minority in a meeting, research shows that you speak up significantly less. We know through our experiences at The Leader's Edge that if you are not speaking up, it is often interpreted that you have nothing to say. If you are invited to sit on a committee, or elected to a board, you are not there to nod your head or have your name listed on a brochure or website. You are there to contribute your ideas. There's a lot of focus today on the benefits of diversity of thought and innovation. Share your ideas and demonstrate your value. Speak up and respectfully offer a different opinion. I recommend listening to the TedTalk by Margaret Heffernan – Dare to Disagree. She tells two fascinating stories related to the importance of testing your ideas and having the confidence to speak up when you are concerned about an issue. If you are not comfortable speaking up in meetings, be well prepared, socialize ideas in advance of the meeting so that you will be more at ease speaking up, and take advantage of having roles at volunteer organizations where you can push yourself out of your comfort zone and practice. 
FOLLOW UP! – The critical third piece of the formula
How often do you say, "I'll give you a call," or "let's have coffee," and NOT follow up? How often do you say you will get back to someone with information, and don't? I am conscious of NOT saying this if I don't think I will have the time to reach out.
How often do you see people raise their hand to commit to taking on a role or project and then do not do so? I have been actively involved with professional organizations and non-profits, have led committees and was a Board President, and it is a result of these experiences that I consider this formula: SHOW UP, SPEAK UP, AND FOLLOW UP, one that sets people apart. Whether it is on your job, or in a volunteer scenario, not following up makes a statement about the person who does not follow through.
FOLLOWING UP is a deal breaker for me when I determine if I will go the extra mile, be a resource, make an introduction, or ask someone to become part of a valued group. I am confident that if you integrate this formula into your leadership philosophy you will set yourself apart and stand out.
So – SHOW UP, SPEAK UP, AND FOLLOW UP!